Dallas, TX (PRWEB) April 22, 2015.
NCircle Will Launch the Brand on DVD with "The Gumby Show: The Complete 50s Series" on September 22, 2015.
NCircle Entertainment, the largest independent studio for children's non-theatrical DVDs, has acquired North American home video and digital distribution rights for all 209 episodes of The Adventures of Gumby, the iconic stop-motion clay animated series from Premavision/Clokey Productions. NCircle will launch the brand on September 22, 2015 with the DVD release "The Gumby Show: The Complete 50s Series."
"For the first time, we've re-mastered these classic episodes from their original camera rolls. The color and texture are amazing in these imaginative fun filled stories. You've never seen Gumby like this before! My parent's vision of a kind-hearted everyman hero continues to touch people of all ages today," said Joe Clokey, President of Premavision/Clokey Productions. "With Gumby now in his 60th year, I'm thrilled that NCircle will be distributing this truly evergreen icon across multiple home entertainment platforms in the years to come."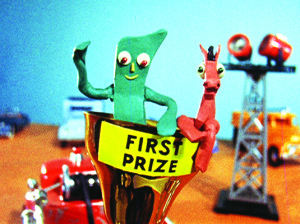 "We're honored to be joining Joe and the team at Premavision/Clokey Productions to distribute the entire catalog of The Adventures of Gumby episodes to audiences across the U.S. and Canada," said Mary Flynn, VP of Sales, Content and Acquisitions of NCircle Entertainment. "Nostalgia and loyalty to Gumby runs very deep for older audiences, and younger viewers respond with the same sense of wonder and fascination as their parents did."
Gumby's pure spirit and engaging antics offer timeless entertainment value for the whole family. Created by clay animation pioneers Art and Ruth Clokey in 1955, Gumby premiered on television in the U.S. in 1956 and since has aired in 146 countries. The Gumby character has attracted a huge global base of devoted fans spanning all demographics and generations, from Baby Boomers, to millennials, to kids today.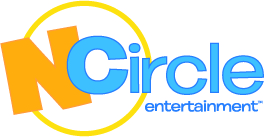 About NCircle Entertainment
NCircle Entertainment specializes in the sales, marketing, and distribution of children and family entertainment, and is a trusted brand for high-quality, age-appropriate content. As the largest independent studio for children's non-theatrical DVDs, NCircle's portfolio includes many of the most loved and best-selling children's brands. Key brands currently in NCircle's vast library include Disney Jr.'s Octonauts, PBS's The Cat in the Hat Knows a Lot About That! and Sid the Science Kid, Nick Jr.'s Mike the Knight and Pocoyo, as well as the Academy Award nominated short films The Gruffalo and Room on the Broom. NCircle is a subsidiary of Alliance Entertainment. For more, please visit http://www.NCircleEntertainment.com.
About Premavision, Inc./Clokey Productions, Inc.
Founded by Art and Ruth Clokey, Premavision/Clokey Productions stop motion animation studio is best known for creating the iconic character Gumby – the world's original clayboy. The studio has produced over 200 Gumby TV episodes and The Gumby Movie, as well as the popular Davey and Goliath show. The company's productions have aired worldwide for nearly 60 years, and the legacy continues under the direction of Joe and Joan Clokey. For more, please visit http://www.Gumby.com.
For more information, please contact: Krystle Bersch, kryber(at)ncircleentertainment(dot)com