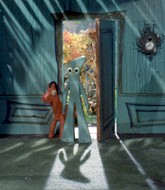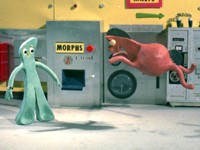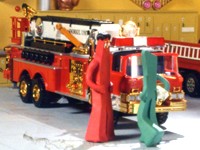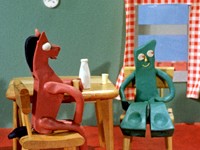 1960's Episode Overview
In 1962 Clokey Productions began production on a new Gumby adventure series. Gumby and Pokey went off to explore more historical events and to have every other conceivable adventure in and out of books through time and toy land. In the mid to late 60's, new characters joined Gumby and Pokey. Professor Kapp, a friendly absent-minded professor, becomes Gumby's scientific go-to guy. Prickle and Goo were created to represent what famed east-west philosopher Alan Watts called the two types of people, the prickly and the gooey. More analytical, Prickle likes to solve mysteries. The softer, mellower Goo is a kind of sky mermaid who can fly and shoot goo balls. The Blockheads, who first showed up in the 50's, become more prominent in the late 60's. They represent  "square thinking" and often cause trouble for Gumby and his pals.
Art Clokey made these Gumby adventures as a gift of love for all the world's children.
Watch Clips from Episodes