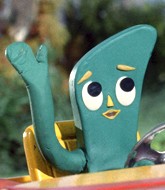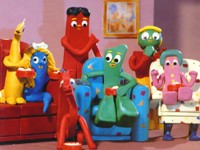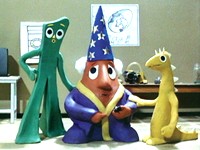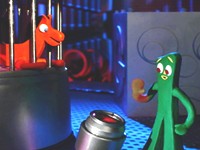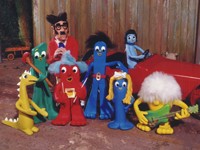 Tara – A Love Interest for Gumby
In the 1995, The Gumby Movie introduced Tara, the blue girlfriend of Gumby. She helps save Gumby, and she dances with him in the climactic music video wrapping up the movie. Goo has had a crush on Gumby, Pokey and Prickle at various times. Now there's another blue girl on the scene.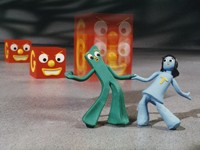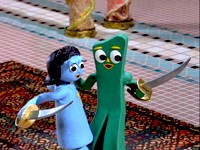 There seems to be a backstory on Gumby and Tara, for the music video has a lot of depth to it. Fred and Ginger move over. Like Gumby, Tara is made of geometric shapes. She's kind and caring and likes to leave a place better than when she found it, a Gumby-like trait. Gloria Clokey wrote the lyrics to "Take Me Away" a wonderful segment in which Gumby and Tara dance.