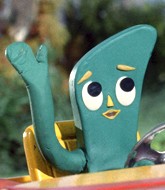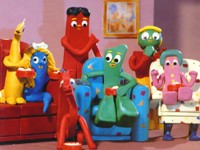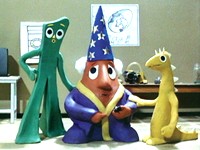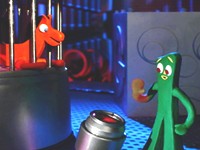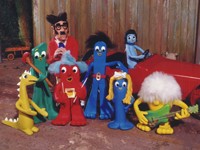 Rock Out with the Clayboys
The Clayboys star in The Gumby Movie as Gumby's band mates and new friends.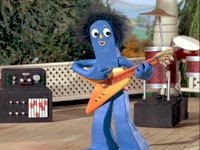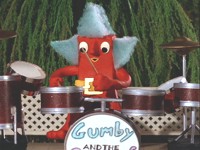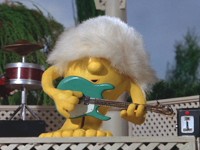 Art Clokey had a club in the late 60's called Arty Fatbuckles. A young Steve Martin performed there, as did an unknown duo, Cheech and Chong. Several musical acts also rocked the joint. We think Art derived the names of these clay rockers from his club and from the size of their buckles: No Buckle, Fat Buckle and Thin Buckle. Bass, guitar and drums. They intertwine with Gumby's leads perfectly. In the movie they rip it up on stage at a benefit concert to help save farmers from foreclosure. Craig Chaquico, who was the lead guitar player for the Jefferson Starship and has amazing solo albums, does the guitar magic behind the scenes.