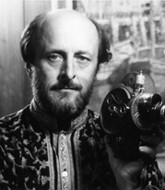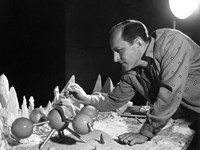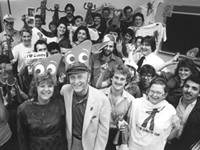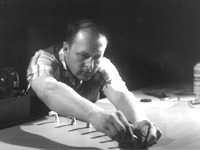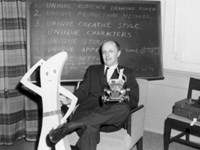 Mandala: A Visionary Masterpiece
Mandala is an extraordinary film, made in 1974-77, in which transformations of colored abstract shapes in a mystical dreamscape of clay animation transition out to the real world and back, suggesting a revolution in thinking, and an evolution of feeling.
This journey through moving clay sculpture scenes consistently leads toward a Mandala in the background, the symbol for eternal life.
We asked Art how he made this exquisite work of art.
"Well, we shot that in our basement in Topanga. We had an 1,100 square foot basement in an A-frame on a hillside. It was perfect for our needs. My whole family worked on it, my daughter and Gloria's daughter. That was our second marriage for both of us. She had a daughter and I had a daughter. They were both artistic, and my son and Gloria worked with the camera. So it was a family effort all in clay."
Art explained that the goal of Mandala was to communicate "the idea of evolving our consciousness from primordial forms to human form, and then beyond the human to the spiritual and eternal. The theme was the evolution of consciousness: we begin in the mud and we just go out and up."
The film shows lots of masks and tribal images. "The masks were symbols of the condition that we live in where we are all behind the masks and the whole process of life is to discover who it is behind that mask," Art told us. "Who are we? Who is that guy behind the mask we're holding up there? That's the purpose of all religion. You just have to find out who that guy is behind the mask."
Mandala still stands out as Art Clokey's most visionary, abstract, kinesthetic masterpiece.