It's a new year, and the days are marching on. Gumby and Pokey are hamming it up to bring you some creative and heart-felt holiday greetings and visuals of their escapades.  If you haven't had a chance to visit "Gumby Central," Gumby's official Facebook page, then be sure to check it out now. Like the page, enjoy the postings and share them with your friends. Get the latest tweets by following "Gumby Central" on Twitter. Here are a few snippets of what you've been missing…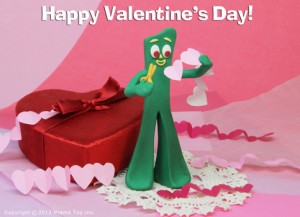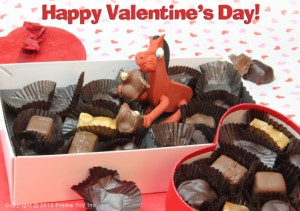 Happy Valentine's Day! How are you showing your friends and loved ones how much they mean to you? Gumby's into handmade things, so he's been hard at work, cutting and pasting. Meanwhile, Pokey has other ideas… he's found that box of chocolates that were hidden in the closet. Hey, Pokey, please save some for the rest of us!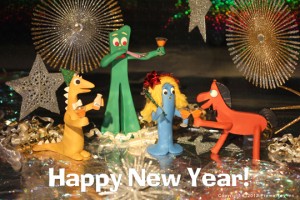 Rewind to January: Gumby and Pokey rang in 2013 with their friends, toasting with carrot juice, Gumby's favorite beverage. Those blustery winter days were cold, but fun. Gumby, Pokey and the Blockheads braved the weather for a sledding adventure.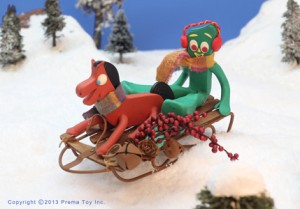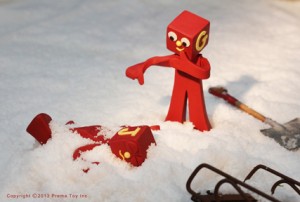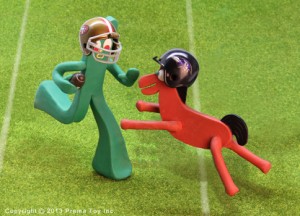 Gumby and Pokey just couldn't sit still for the Superbowl. They suited up and helped out their favorite teams. Then, it was off to join in a couple of festive parades for Mardi Gras and Chinese New Year.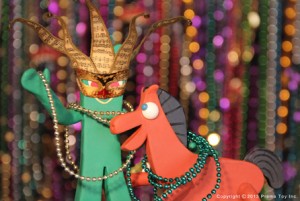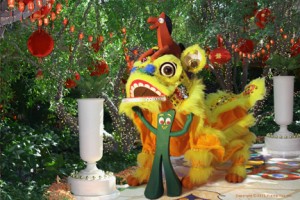 Stayed tuned for more of Gumby and Pokey's excursions, celebrations and words of wisdom. Like Gumby Central on Facebook or follow us on Twitter to be the first to see what our favorite precocious clay friends have been doing.  See you there!