Gumby's Going to College!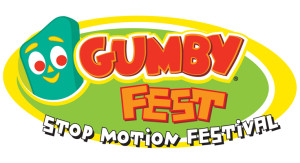 Gumby Fest has a new home – Citrus College in Glendora, California. The second annual Gumby Fest is expanding to fill an entire weekend (Sept. 18-20, 2015) and a larger venue. With so much to see and do, you won't want to miss it.

Gumby turns 60 this year and Citrus is celebrating its centennial, so it's a great time to bring the two together to present the festival that will feature all the fun from the inaugural festival and much more.
"This is such a fortuitous opportunity for our programs," says Robert Slack, Dean of Fine and Performing Arts at Citrus College. "We are 18 months away from finishing a new 30,000 square- foot Fine Arts Complex that will have more than 100 Mac stations to teach design, animation and various other digital media classes."
Gumby Fest will be staged at the college's existing Performing Arts complex that includes the 1,440-seat Haugh Performing Arts Center, a 150-seat "black box" theater, rehearsal halls, computer labs, classrooms, a large technical theater sound stage, dance studio, and a state-of-the-art audio recording complex.
"There are so many related disciplines in the arts that are part of a stop-motion production, so having Citrus present Gumby Fest 2015 will be perfect," said Joe Clokey, son of creator Art Clokey. "I'm sure Gumby Fest 2015 will put smiles on a whole new group of families and animation enthusiasts."
New this year will be the first U.S. Stop-Motion Animation Festival spotlighting the work of students from kindergarten to college, as well as post-collegiate entries.
Festival activities will include more children's art workshops in classrooms, discussion panels with stop-motion animation professionals, screenings of Gumby cartoons and stop-motion animation submissions, as well as an expanded Gumby Through the Years presented by Joe Clokey, son of creator Art Clokey, and more.
Art and Ruth Clokey founded Clokey Films (later renamed Clokey Productions) when they launched Gumby in 1955. The studio moved from Hollywood to a larger facility in Glendora, California in 1960, when they began production on 85 Gumby episodes and 65 Davey and Goliath episodes.

Gumby debute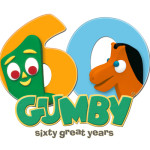 d on NBC's Howdy Doody Show and became an instant success to get his own series on the network. Gumby and his friends starred in more than 209 TV episodes and a movie.
Many of the animators, puppet makers and set designers who worked with the Clokeys in Glendora went on to work for Star Wars, A Nightmare Before Christmas, Coraline, James and the Giant Peach and more stop-motion animation and other film classics.
Clokey's son Joe and his wife Joan employ top animators, puppet makers and set designers in the industry (many of whom were mentored by Art himself) as they continue all things Gumby with Premavision, Inc., and Prema Toy, Inc.
A new generation of Gumby fans are enjoying re-mastered Gumby episodes broadcast on Teletoon in Canada and on Kabillion and Ameba TV here in the United States.
For more information about Gumby Fest, email Matt Jackson, professor of Animation at the Citrus College Fine and Performing Arts Department, mjackson@citruscollege.edu.
Follow developments and plans for Gumby Fest 2015 at www.gumbyfest.net.