Tag Archives: bendables
Mark your calendars!
Gumby wi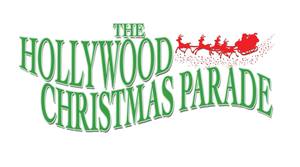 ll make his way down the red carpet of the Hollywood Christmas Parade on Sunday, November 27.  A 60-foot inflatable Gumby joins the Gumby mascot and the Clokey family who will be presenting Gumby DVDs (compliments of NCircle Entertainment) and Gumby bendable toys (donated by N.J. Croce) to Toys for Tots.
The televised parade premieres on the CW channel in early December and will air throughout the holiday season on the CW, the Hallmark Channel, American Forces Network, KTLA and other affiliates. Check here for air times and channels in your area.
Television travel expert Laura McKenszie and household name Erik Estrada are slated to host the parade. Olivia Newton John is Grand Marshal. The parade kicks off with a concert in the grandstand area with favorites: Olivia Newton John, Kenny G, Scotty McCreery, War, Masters of Illusion, Band of Merrymakers, Julia Ara, Eric Benet, Empty Hea
rts and Cyndi Lauper performing!
Bands, TV/film/radio/book celebrities, floats, giant inflatable characters, equestrian teams, dancers and more… will march the two-mile route down Hollywood, Vine and Sunset Avenues.
See you there!
Read More »
Gumby and Pokey are touring the U.S. Our dynamic duo (6" bendable toys from the '60s) are on display in the new exhibit: Toys of the '50s, 60s and 70s. Now appearing in its fifth U.S. city, the exhibit is drawing large crowds. This fun exhibit chronicles toys through three decades. And you guessed it… Gumby made the cut.
Gumby. Barbie. Slinky. Mr. Potato Head. Wham-O. Spirograph. Hot Wheels.
The names of popular toys from the 1950s, 1960s, and 1970s capture the craziness, the joy, and the sheer fun of being a kid. But beneath those nutty names are rich veins of nostalgia, memory, and history. The stories of the kids who played with these toys, the adults who bought them, the child-rearing experts who judged them, and the people who invented them reflect the rhythms of American life. Experience the toys and their stories through three imagined living rooms that bring the decades back to life.
The exhibit opened at the Missouri History Museum on October 29, 2016, and runs through January 22, 2017. Learn more here.
The exhibit, organized by the Minnesota History Center, has shown at the Colorado History Center and the Heinz History Center in Pittsburg, PA in association with the Smithsonian, and  Museum of History and Science in Seattle.
Get a sneak peek of the exhibit in this video produced by the Heinz History Center: >>Watch now.
It's fun for the entire family! Be sure to check it out if it appears in a city near you.
Read More »