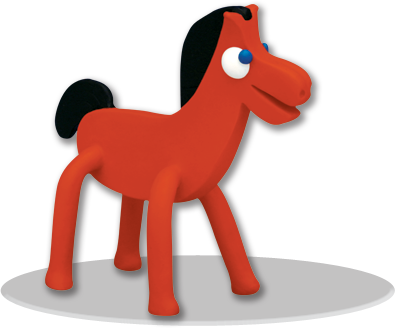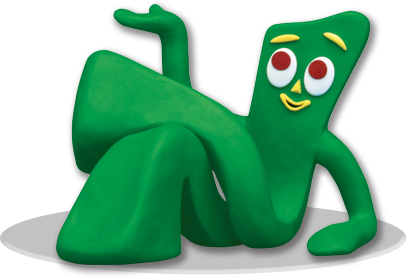 Watch "Moon Trip"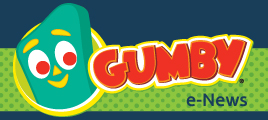 When you sign up for Gumby e-News, you get access to watch "Moon Trip," Gumby's first adventure and one of Art Clokey's more surreal works. This is Part 1 of the pilot that started the Gumby series. Now for the first time, you can see it re-mastered (from the original source) so you can enjoy the imagination, eerie colors, dynamic action and unique story of this classic film.
Plus, you'll receive quarterly e-newsletters on the latest Gumby happenings and specials at our Gumby store. Sign Up Now!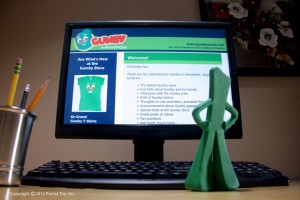 ……………………………………………..
Official Gumby Social Media Sites

GumbyCentral is the official social media source for all things Gumby… by the creators of Gumby. If you love Gumby, you'll want to become a fan on Facebook, follow us on Twitter, and subscribe to the GumbyCentral station on YouTube:
……………………………………………..
Watch Gumby Episodes
Your favorite re-mastered Gumby episodes can be watched in a variety of ways:
Amazon Prime
Kabillion, free on-demand cable network in the U.S.
Ameba TV and BusyBee TV streaming services, available on most devices in the U.S.
NCircle Entertainment New DVDs release each year
……………………………………………..
 Art Clokey – Gumby Creator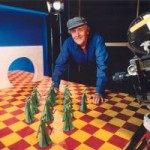 Gumby creator Art Clokey was a true visionary and stop motion pioneer whose explorations in film had a profound impact on filmmakers worldwide for generations. Take a spin around Gumbyworld.com to discover more about Art Clokey, Gumby and friends. Here's a heart-warming clip from The Gumby Movie, the "Take Me Away" music video.
"Take Me Away"

…………………………………………….

…………………………………………….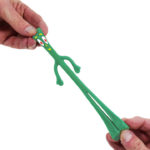 This 4″ stretchy Gumby extends to 20″. Don't forget the companion product: The World's Smallest bendable Gumby and Pokey.
…………………………………………….

For everyday occasions, Christmas and Halloween. Collect them all.
…………………………………………….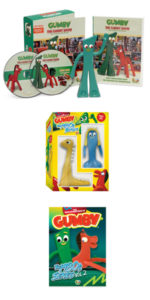 Get the entire Gumby library of episodes on DVD. Some of the gift sets include bendable toys.
…………………………………………….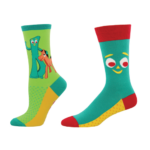 Super comfy and fun. In four styles for men and women and in three styles for kids.